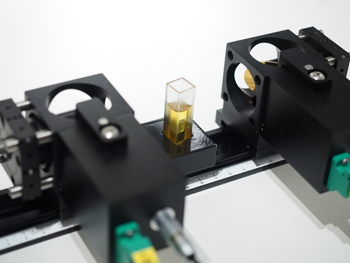 Bakman Technologies is pleased to offer sample testing services. Send us a sample and we will generate a report with the spectral results. We will also offer cursory analysis and suggestions for further work. These tests can generally be run in a week unless a special sample holder is required.
SAMPLE TESTING
$250/sample
THz Transmission 100 GHz to 1900 GHz
$350*/sample
THz Transmission and Reflection 100 GHz to 1900 GHz
(45 degree angle of incidence)
$350/sample
THz Transmission with complementary phase information 100 GHz to 1400 GHz
(*)This sample may require the manufacture of a custom sample holder at an additional cost.
INSTRUMENT SERVICES
$500/instrument
Recalibrate a Bakman Technologies or an Emcore PB7200
$1000/day + expenses
On site visit